Celebrate National Diatomaceous Earth Day with a Cold Beer
And Other Ways to Celebrate This Multi-Purpose Mineral
---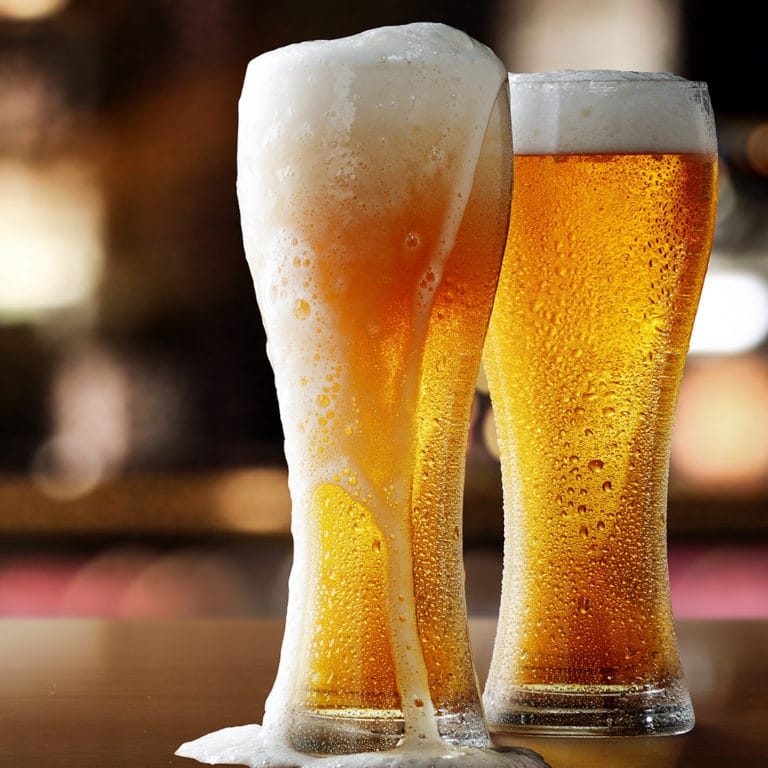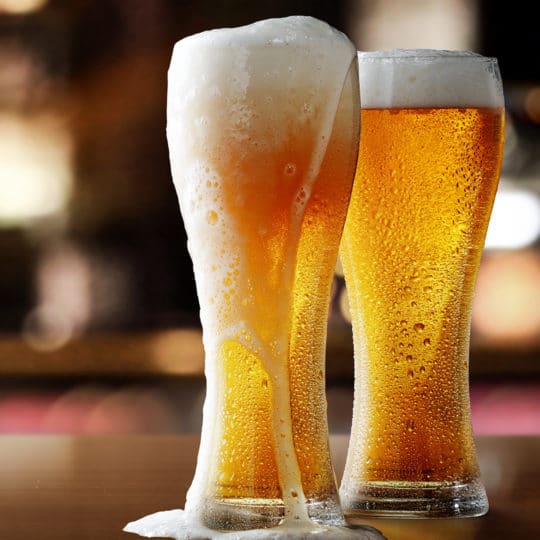 National Diatomaceous Earth Day was on August 31st. This day pays tribute to diatomaceous earth, also known as diatomite and DE, which is the naturally occurring fossilized remains of diatoms—single-celled aquatic algae. Luckily, this holiday took place over the long holiday weekend (hello, Labor Day), so we were able to celebrate the right way: with a nice cold beer. Here's why.
How Diatomaceous Earth is Used for Beer Filtration
As all brewers know, filtering beer is challenging, and using the wrong filter aid can potentially change the taste and look of your beer. Diatomaceous earth, as a natural and tasteless mineral, mechanically removes all remaining yeast and visible turbid matter and also reduces the bacteria loading. DE works because the tiny diatoms come in a wide variety of shapes and have a honeycomb-like structure. The pores within and between the cell walls create a matrix that traps bacteria, clay particles, some viruses, and other suspended solids.
To use DE to filter beer, apply it as a precoat on your support surface. It is normal to use two pre-coats to form an effective support structure. You will need to add a small amount of diatomaceous earth to the beer as a body feed to prevent blinding.
You have options when it comes to choosing which filtration method to use. Some additional benefits of diatomaceous earth include:
It has a high solids holding capacity, allowing for much longer filter cycles (and more solids to be removed) than what would be possible with other filtration methods.
You can use it to positively change the characteristics of your brew! It's easy to adjust the filtration and flow, so you have yet another way to fill your beer with a unique personality. It leaves the artistry to you, not the limitations of your filtration method.
How to Celebrate National Diatomaceous Earth Day
This special day (for us!) was first celebrated in 2016. While we celebrated with a cold beer, there are some other ways you can pay tribute to the mineral:
Enjoy sugar syrups, fruit juices, wine, and more food products that use DE as a filter media.
Work on your walkway. Diatomaceous earth increases the silica content and creates a lighter-weight cement product.
Paint your room. DE extends primary pigments, adds bulk strength, and enhances coating adhesion to paints.
Work in the garden. DE is a natural insecticide, causing pests to die of dehydration. Plus, it is used as a soil amendment to help aeration.
Give yourself a little TLC. With gentle abrasive properties, it's added to toothpaste, facial scrubs, and other personal and industrial care products.
Brewers, Request Your Free Sample Today in honor of National Diatomaceous Earth Day.
Experience the Dicalite Management Group difference before you place an order. Simply call us today at 866-728-3303 and request your free sample of diatomaceous earth. One of our knowledgeable reps is standing by, ready to answer your questions.
Join Our Mailing List
Our blog offers insight and information about new and exciting uses for perlite, diatomaceous earth, and vermiculite deriving from years of research and application. From passive fire resistance to mineral depth filtration, by subscribing to our mailing list, you will receive the latest information surrounding the Dicalite, Dicaperl, and Specialty Vermiculite brands and products.