Dicalite Management Group, Fallon, Nevada, facility is located in the Oasis of Nevada, about 1 hour East of Reno, and produces expanded perlite both coated and uncoated for many applications. Our plant has the capability to load bulk pneumatic tankers from silos and packages and ships in vans and flatbeds. We also own semi-trucks to help ensure deliveries to customers.
Our Hollow-sphere Perlite (HP) Microspheres are used for industrial filler applications. Our grades range from superfine which are used in joint compounds, paint and many other construction applications to very coarse that are used in potting soil, seed mixes and other horticulture applications. In addition to uncoated perlite microspheres, our Fallon plant is the leading producer of coated perlite that makes this normally absorbent mineral water resistant.
Please contact the Western Territory Sales Representative for more information.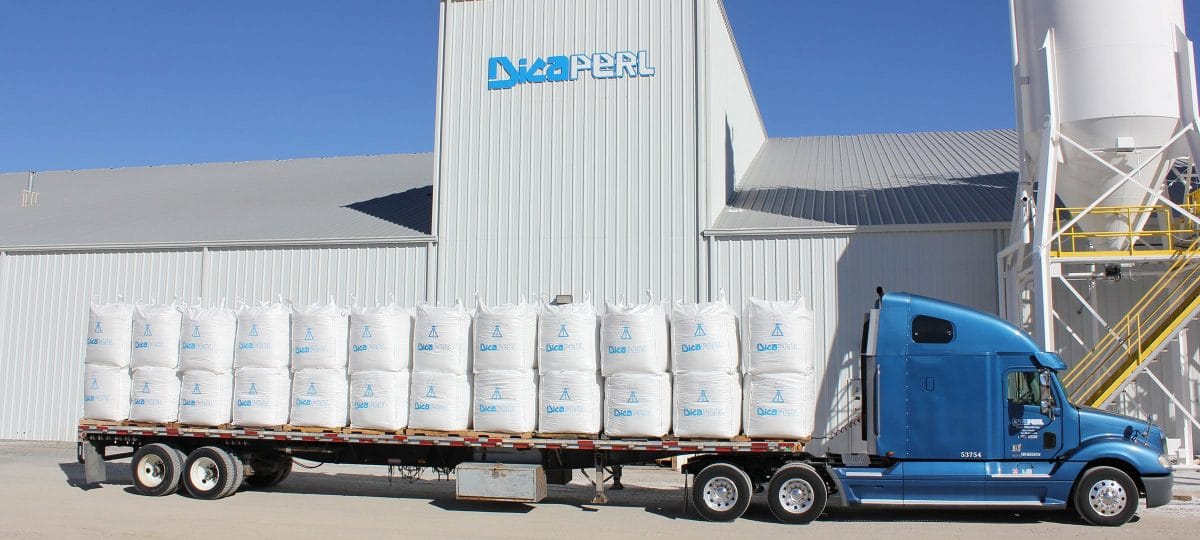 7525 Rockwood Pl
Fallon, NV 89406, USA

Customer Service


775-423-3997