Your Guide to Mineral Feed Additives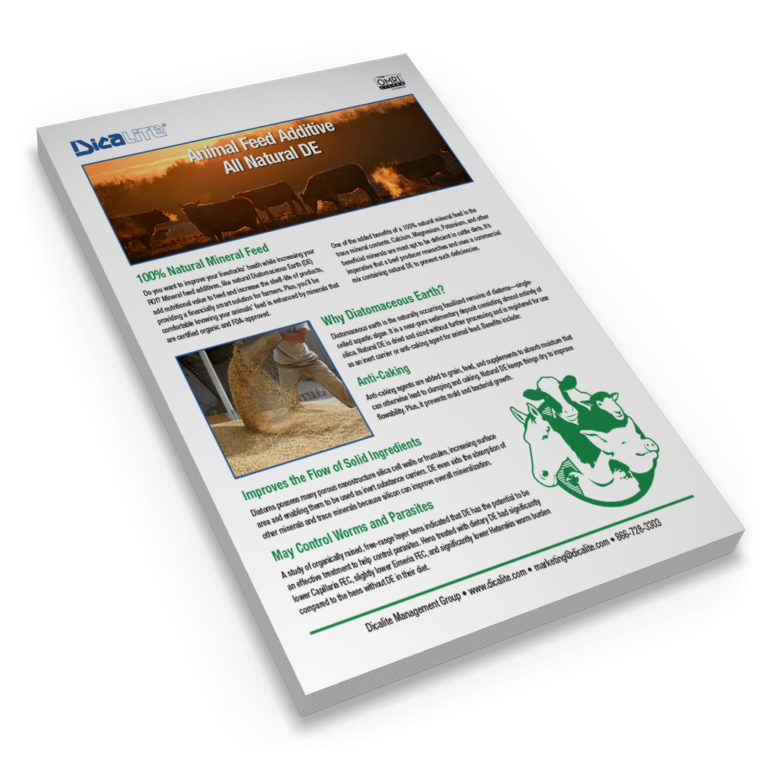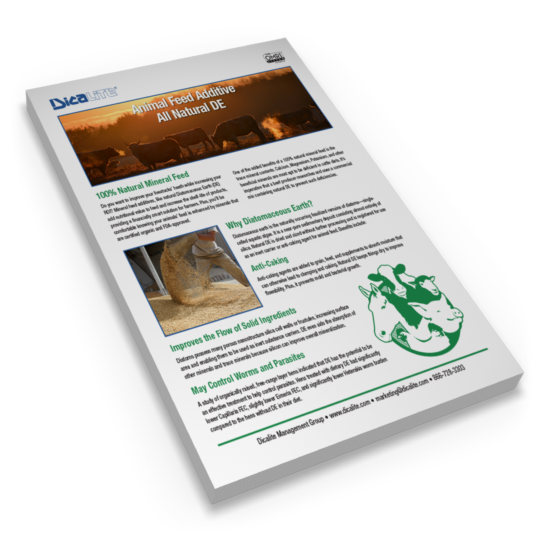 Do you want to improve your livestock's health while increasing your return on investment? Mineral feed additives, like natural diatomaceous earth and Verxite (vermiculite), are carriers that add nutritional value to feed while increasing the shelf-life of products, providing a financially smart solution for farmers and agronomists. Plus, you'll be comfortable knowing your animals feed is enhanced by minerals that are certified organic, Food Chemicals Codex grade (FCC), and FDA-approved.
4 Points to Consider When Choosing an Animal Feed Additive that are addressed in these guides:
What will your customers think?
Are there regulations?
What (or who) are you using it for?
Would you prefer a natural product or an artificial one?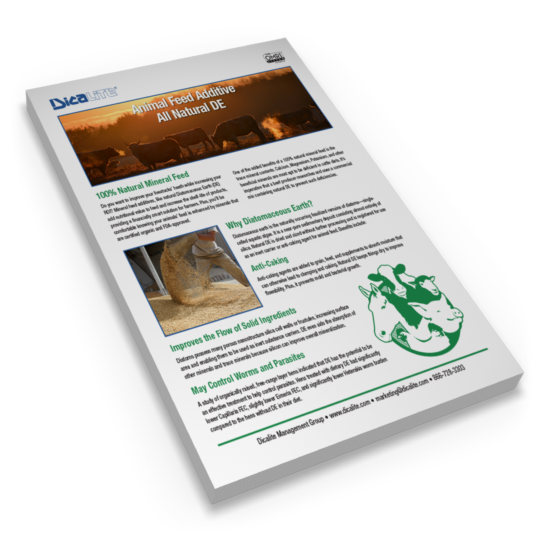 Animal Feed Additive – Natural DE Sales Sheet
Dicalite's animal feed product is a 100% Natural Diatomaceous Earth (DE) powder for use as an anti-caking agent in animal feed. It meets the specifications outlined in the U.S. Food Chemicals Codex (FCC XI) and is certified organic with the Organic Materials Review Institute (OMRI). Trace minerals found in Natural DE, such as Calcium, Magnesium, and Potassium, are likely to be deficient in cattle diets. Adding Natural DE to a commercial feed mix at up to 2% by weight in total ration may help to prevent such deficiencies.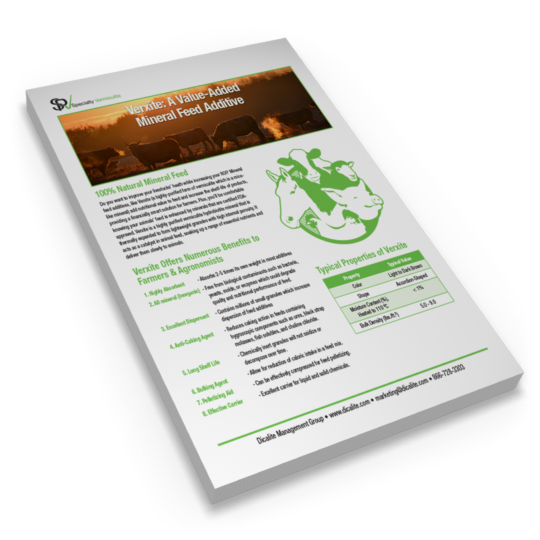 SPV Animal Feed Additive – Verxite (Vermiculite)
Verxite (Vermiculite) is an animal feed product of the Specialty Vermiculite (SPV) Corporation in Enore, South Carolina. SPV's Verxite Complies with FDA Requirements – The feed additive Verxite may be safely used in animal feed in accordance with FDA – 21 Code of Federal Regulations Title 21, Food additives permitted in Feed and drinking water of animals (part 573), as an anti-caking agent, blending agent, pelleting aid, or carrier for the incorporation of nutrients in poultry, swine, dog, or ruminant feeds. We invite you to explore the potential of this remarkable mineral.