Post-Consumer Recycled Packaging Trends
Pave the Way for Sustainability and Recyclability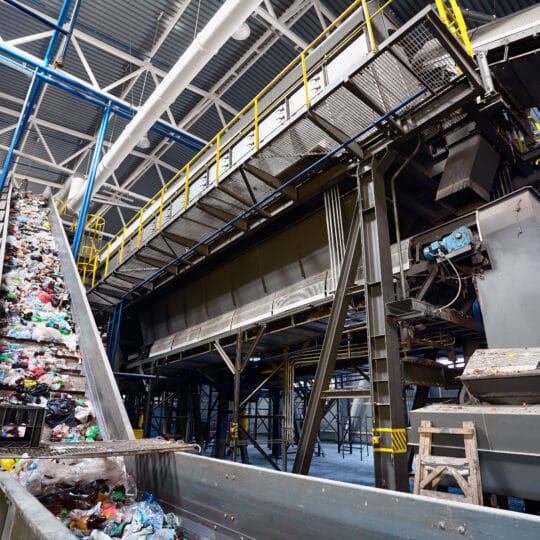 When you recycle your milk jugs, cans, paper, and cardboard boxes, they can be reused and transformed into post-consumer recycled (PCR) material. The PCR packaging can even be recycled again, contributing to the zero-waste revolution that aims to minimize the environmental impact of consumer habits. PCR supply partnerships and chemcycling tie-ups are rising globally for a variety of industries. Today, we're going to take a look at how MicroLite is used as a coating in recycled packaging.
Recycling Trends
In order to create these post-consumer recycled products, packaging companies first need to obtain recycled materials. The United States Environmental Protection Agency (EPA) outlined the growing recycling trend. The EPA began collecting data in 1960 when recycling rates were just over 6 percent. In 2017, the recycling rate was 35 percent—a promising growth trend that suggests a zero-waste revolution can be possible. Today, paper products account for approximately 66 percent of all recycled items.
Why Barriers Are Important in Post-Consumer Recycled Packaging
Gas barriers are widely used in packaging materials to prevent contact between the contents of a package and contaminates like gasses, odors, and pollution. Improving barrier properties is an important goal for manufacturers of films used for products such as foods, cosmetics, agricultural chemicals, and pharmaceuticals. Today we are going to look at the importance of gas barriers in food packaging.
The most common chemicals and compounds targeted for keeping out of packaging are oxygen, carbon dioxide, water vapor, aromatic hydrocarbons, residue, odor, flavors, smoke, environmental contaminates and more. Gas barriers are intended to maintain the quality of the product. Purposes include:
Keep gas inside the package
Keep moisture in the package to prevent the contents from dehydrating
Prevent moisture from entering the package
Keep perfume or flavor inside the packaging
Keep undesirable odors or flavors from entering or leaving the packaging
How MicroLite Vermiculite Dispersions Can Play a Role in Post-Consumer Recycled Packaging
MicroLite vermiculite dispersions are applied as a coating in flexible plastic films used for a variety of packaging. Today, MicroLite dispersions are one of the very few materials in qualification for recyclable flexible packaging. Other older technologies being considered are clay particles and nano-particles like clay.
This water-based vermiculite dispersion is used to coat flexible packaging films. The high aspect ratio platelets are ideal in the formulation of nanosized layers, forming a tortuous path barrier for gases like oxygen. MicroLite's existence in this application can create 100 to 1,000 times improvement in gas barriers. This is imperative for common films like polyethylene plastic, polypropylene film, polyester, and polyethylene terephthalate, which have poor gas barrier properties.
One of Microlite's benefits is that it has a clearly defined positive and negative electrostatic charges on surfaces and edges. This method can help singularize the platelet layers, which is especially important for film packaging and coating manufacturers.
About MicroLite
MicroLite is produced by the chemical exfoliation of vermiculite. It is available as both a free-flowing dry powder and as aqueous colloidal dispersions. Your choices include:
Unformulated products consist only of vermiculite and water. They are highly heat- and flame-resistant and produce virtually no off-gassing or smoke. In addition, these products are salt-free, and therefore are ideal for use in end products where corrosion is a concern.
Formulated dispersions possess most of the same benefits outlined by the unformulated dispersions, but also include additives to provide improved performance in areas such as adhesion, flexibility, and/or color and dyeability.
MicroLite Powder consists of inorganic, high aspect ratio vermiculite platelets formed by the chemical exfoliation of vermiculite. It is a free-flowing, dispersible powder that makes an excellent additive to coatings or composites where improved heat, fire resistance, and/or
reinforcing stability are needed. The microscopic vermiculite plates in MicroLite Powder are natural film formers. Therefore, they bind to one another in use improving end product structural integrity while providing a tortuous path to improve barrier properties.
Choose MicroLite for Your Film Packaging Barrier Needs
For more information on MicroLite, visit our product finder or contact Commercial Sales at Specialty Vermiculite today to find out how our vermiculite dispersions can work for your packaging products. Our sales and technical services team work closely together to ensure you get the best product for your application. We'll also send you a free sample to get you started. Call us at 866-728-3303, option 2.
Join Our Mailing List
Our blog offers insight and information about new and exciting uses for perlite, diatomaceous earth, and vermiculite deriving from years of research and application. From passive fire resistance to mineral depth filtration, by subscribing to our mailing list, you will receive the latest information surrounding the Dicalite, Dicaperl, and Specialty Vermiculite brands and products.