Perlite for Use in Well Cementing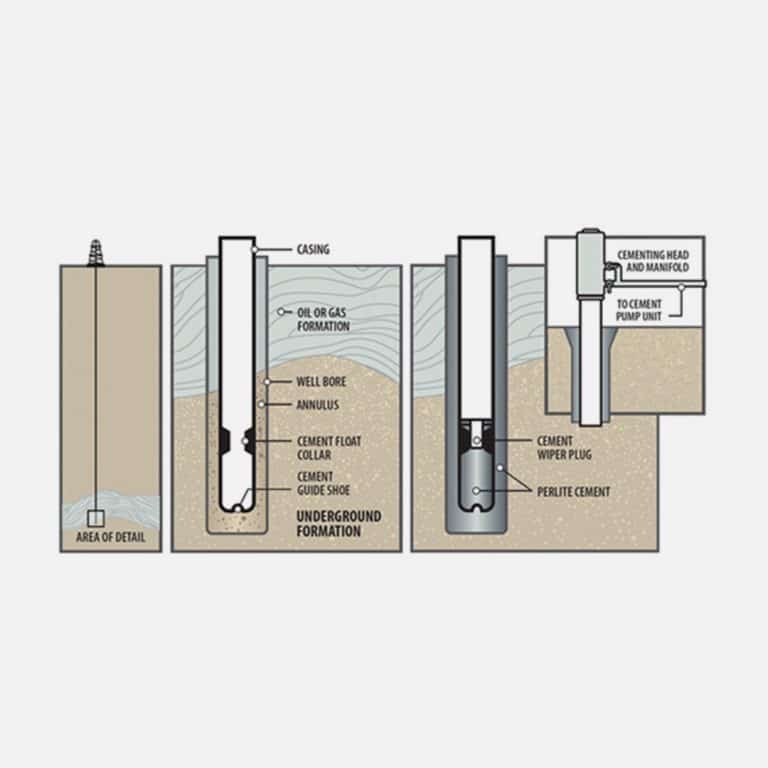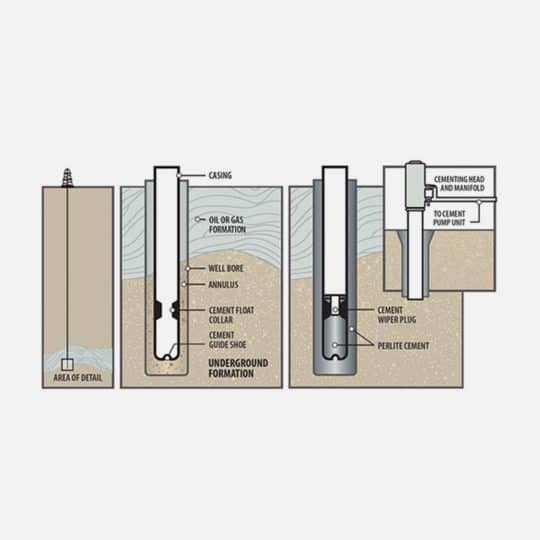 Well cementing is the process of introducing cement to the annular space between the well-bore and casing or to the annular space between two successive casing strings. Most commonly, cementing is used to permanently shut off water penetration into the well. There are a number of cementing options to choose from: pozzolan, fly ash, glass beads, and diatomaceous earth. However, some of them aren't lightweight or aren't compatible with heat unless additional products are added. That's where perlite comes in.
Why Choose Perlite for Well Cementing
Perlite is formed by molten (magmatic) rock, also known as volcanic glass. Unlike some of the other cementing options, perlite is naturally heat-compatible and lightweight. Some of the benefits include:
Larger yield with lighter density
Aids in bridging
Seals fractures more quickly than other cementing products
Insulative
Heat-compatible
Lower hydrostatic pressure on surrounding formations
Impressive fluid lost characteristics
Choosing the Right Pozzolan
Every oilfield well casing consistently features two products: cement and a pozzolan like fly ash. In general, a good pozzolan has little quantities of clay minerals and high quantities of volcanic glass. Perlite is an amorphous volcanic glass. As consumers, we've seen expanded perlite used as a plaster, concrete aggregate and insulation material in the construction industry. However, since the production of expanded perlite requires onsite expanders or prior expansion and the distribution of the expanded product, it can be argued that raw perlite ore is a better pozzolanic fit for this application.
Alternatives to Fly Ash
Oil drilling companies, concrete suppliers, and contractors are beginning the search for a fly ash replacement that's more readily available. Fly ash is a byproduct of coal-fired power plants. According to the Texas Department of Transportation, fly ash availability – or lack of – is at the mercy of scheduled and unscheduled maintenance (outages) to power plant equipment. When a plant is shut down, it creates a scarce fly ash market. In addition, the supply of fly ash is concentrated in certain parts of Texas and can become difficult for customers to buy the material at a profitable price point as a result of transportation costs.
Today, Texas fly ash supply has been significantly reduced and buyers are scrambling for an alternate pozzolan. As a result, oil drilling companies, concrete suppliers, and contractors are strongly considering – or already using – perlite ore because of its chemical makeup (high silica and alumina, and oxides exceeding 70%), bulk density, and ability to retain water. Perlite ore can be used as a direct fly ash replacement on every oilfield well casing when mixed with cement.
Request a Free Sample of Perlite.
Choosing the right pozzolan and company is important, which is why we offer a free sample of all of our products. We recognize the extensive testing that occurs prior to oil drilling, and we will be there by your side in providing the right product for your well cementing needs. Don't wait to be placed on allocation by the fly ash companies. Dicalite Management Group has deep and proven deposits not far from oil country. When you buy directly from us, you have an entire team behind your sale. Our sales representatives work closely with our technical services team to ensure you're receiving the right product for your application. Call us today at 866-728-3303 to request your free sample.
Join Our Mailing List
Our blog offers insight and information about new and exciting uses for perlite, diatomaceous earth, and vermiculite deriving from years of research and application. From passive fire resistance to mineral depth filtration, by subscribing to our mailing list, you will receive the latest information surrounding the Dicalite, Dicaperl, and Specialty Vermiculite brands and products.