Use of Perlite in High Temperature Applications: The Foundry Industry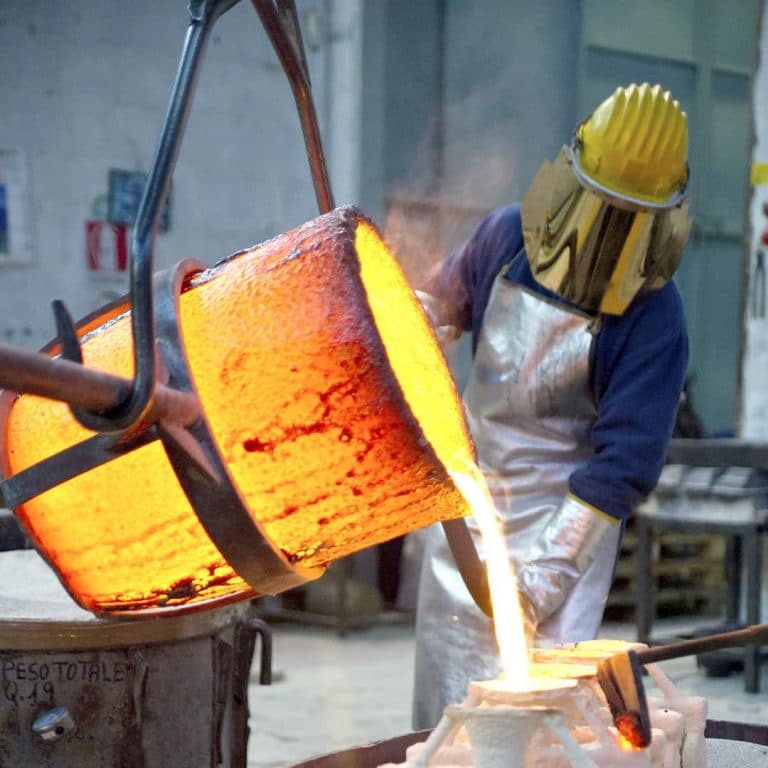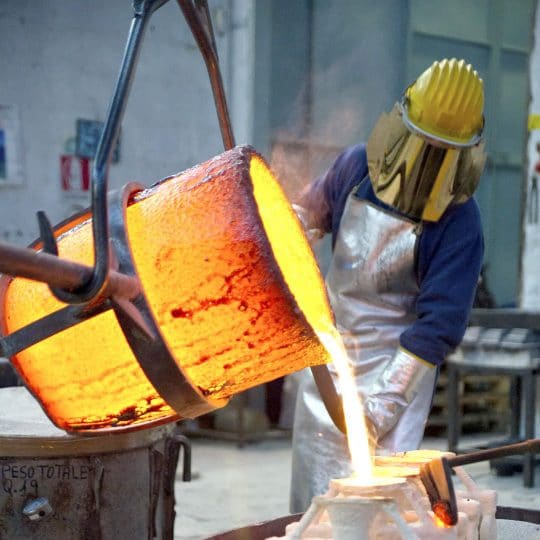 When perlite ore is expanded, it takes on a low-density cellular structure that makes it a highly efficient high-temperature insulation method. This unique thermal benefit makes perlite a safe and essential part of the foundry industry, particularly useful for ladel topping, hot topping, and risering.
Foundry Applications
In the foundry industry, expanded perlite is most commonly mixed with exothermic powders and used in ladel topping, hot topping, and risering to prevent shrinkage cavities. Perlite is used as an insulating cover on the surface of molten metal to:
Prevent excessive heat loss during pouring delays
Topping off ingots
Producing refractory blocks and brings
Acting as a lightweight castable
Ladel Topping
Expanded or unexpanded perlite ore is added to the molten metal pouring ladle. It reacts with slag in the ladle, allowing for easy removal of the layer. It produces no smoke or dangerous fumes.
Hot Topping and Risering
Perlite helps prevent shrinkage cavities in ingots and castings and is used as a lightweight filler. It is used in a range of 3% to 20% by weight.
Request Your Free Sample of Perlite Today
Dicalite Management Group offers a full range of industrial perlite products, however, the actual gradation (particle size) has little effect on the perlite's insulative value. If a perlite grade doesn't match your application's direct specifications, or you are unsure what to look for when evaluating a thermal insulator like perlite, give us a call. Our sales representatives work closely with our technical services team to ensure you're receiving the right product for your application.When you buy directly from Dicalite Management Group, you have an entire team behind your sale.  Call us today at 866-728-3303 to request your free sample of perlite.
Join Our Mailing List
Our blog offers insight and information about new and exciting uses for perlite, diatomaceous earth, and vermiculite deriving from years of research and application. From passive fire resistance to mineral depth filtration, by subscribing to our mailing list, you will receive the latest information surrounding the Dicalite, Dicaperl, and Specialty Vermiculite brands and products.