Chemically Exfoliated Vermiculite Dispersions
---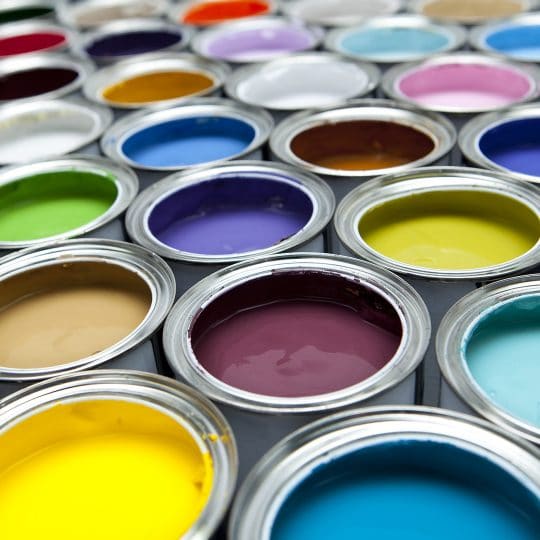 Vermiculite is a hydrated magnesium aluminum sheet silicate mineral closely related to mica and has all of the thermal and chemical resistance mica is known for. Its uses span over a variety of industries, purposes, and forms. Today, we're going to take a look at how MicroLite—Dicalite Management Group's vermiculite dispersions—is used.
There are two types of vermiculite dispersions: unformulated and formulated. The unformulated products consist only of vermiculite and water. They are highly heat- and flame-resistant, produce virtually no off-gassing or smoke, and are salt-free. The formulated dispersions include additives to provide improved performance in areas such as adhesion, flexibility, and dyeability.
Vermiculite Dispersion Uses
Fire Protection for Paints and Coatings
The vermiculite platelets that make MicroLite are inorganic, so MicroLite can be used as an additive in paints and coatings to impart fire-resistance and upgrade the service temperature of the end product. It's also dyeable, so it won't prevent you from using certain colors.
Specialty Textiles
MicroLite's easy application and our proprietary binders allow for direct application on fabrics and other industrial materials to provide a fire-rated material. Coatings of vermiculite on fiberglass textiles have been shown to increase the service temperatures up to 1100°C. Have you seen clothes and other thermal textiles, like blankets, marketed as fire-resistant? They may be coated with Microlite!
Construction/Industrial
The strong, multi-layer films of MicroLite dispersions function as high-temperature binders and also enhance the sealability of end products, such as gaskets or packing materials.
Unique Uses
One of the most interesting things about vermiculite dispersions is that there are many unique, custom uses. For example, there are patents showing MicroLite being used for sound debting insulation for aircrafts.
Request Your Free Sample of MicroLite.
Contact the Microlite experts at Dicalite Management Group today to find out how our vermiculite dispersions can work for you. Our sales and technical services team work closely together to ensure you get the best product for your application. We'll also send you a free sample to get you started. Call us at 866-728-3303.