How to Increase Your ROI with Animal Feed Additives
And What Your Options Are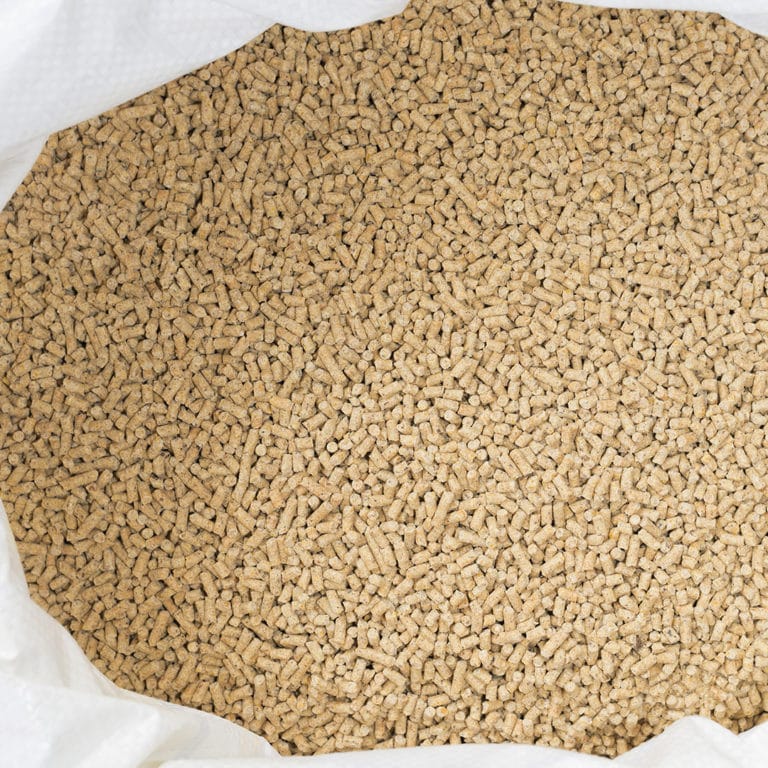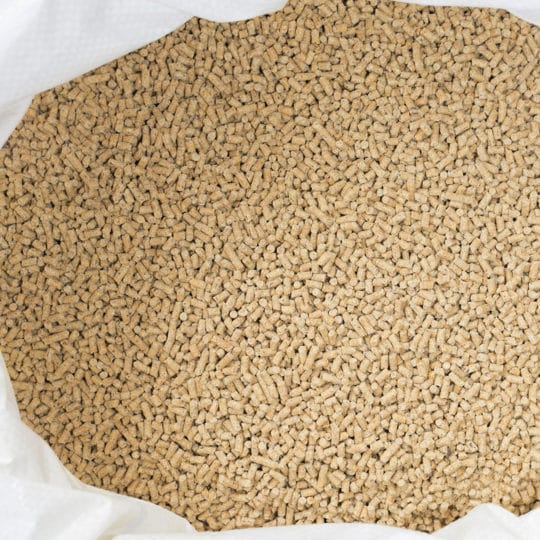 If you are what you eat, does it matter what your livestock eats, too? The short answer is: yes! You carefully choose your animals' food, but choosing the right animal feed additives is just as important because they can make your livestock healthier while increasing your return on investment.
How Animal Feed Additives Improve Your ROI
A healthier animal costs less to maintain than ones who are sickly. And it's important to protect your animal feed investment. That's where animal feed additives come in. Benefits include:
Prevents caking and clumping to keep feed dry to maintain flowability and prevent mold and bacterial growth
Acts as an inert carrier, aiding in the absorption of key minerals to improve animal health
May control worms and parasites
Animal Feed Additive Options
Diatomaceous Earth
Diatomaceous earth (DE) is the naturally occurring fossilized remains of diatoms—single-celled aquatic algae. It is a near-pure sedimentary deposit consisting almost entirely of silica. Natural diatomaceous earth is registered for use as an inert carrier or anti-caking agent for animal feed.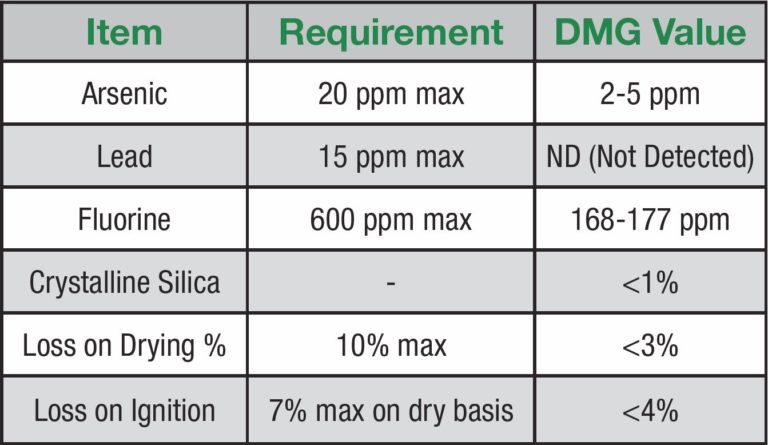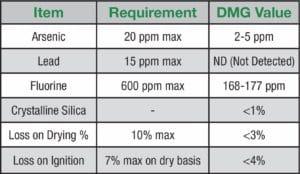 Dicalite Management Group's SA-3 is a natural diatomaceous earth product sourced from our Basalt, Nevada facility, dried and sized without further processing. This material has exceptional brightness for a natural grade and has a somewhat finer particle size than any of its competitive offsets. Dicalite's diatomaceous earth complies with U.S. Food and Drug Administration (FDA) and exceeds requirements set forth by the Food Chemicals Code (FCC). It even meets the Organic Materials Review Institute (OMRI) standards so you can feel confident you are making the best decision for your animals and your customers. SA-3 exhibits industry-leading heavy metals content with it's arsenic and fluorine levels well below the industry requirements and competitors (see for yourself!).
Vermiculite
Vermiculite is a hydrated magnesium aluminum sheet silicate mineral closely related to mica. It acts as a catalyst in animal feed, soaking up a range of essential nutrients and delivering them slowly to animals. Vermiculite is also used as a blending agent to retain free-flowing characteristics in a feed mix, as a bulk agent to control caloric intake, and in dog food to increase regularity and control fecal odor.
We offer Verxite as an animal feed additive option. Verxite is a highly purified vermiculite hydrobiotite mineral, thermally expanded to form lightweight granules with high internal porosity. It has a long shelf life, high capacity, and also improves distribution.
Sample Dicalite SA-3 & Verxite Today!
Our sales and technical services teams work closely together to make sure you are getting the right product for your application. Call us today at 866-728-3303 to learn more about our animal feed additive options and request your free sample.
Join Our Mailing List
Our blog offers insight and information about new and exciting uses for perlite, diatomaceous earth, and vermiculite deriving from years of research and application. From passive fire resistance to mineral depth filtration, by subscribing to our mailing list, you will receive the latest information surrounding the Dicalite, Dicaperl, and Specialty Vermiculite brands and products.