Dicaperl Supports NMT Students with Perlite Donation
2020 Rocky Mountain Regional Conference Concrete Canoe Competition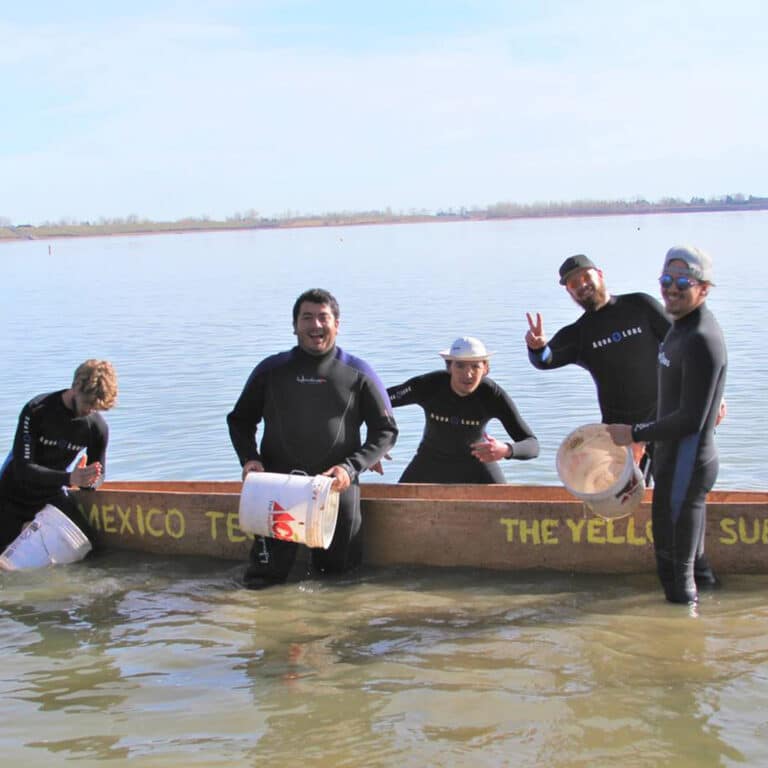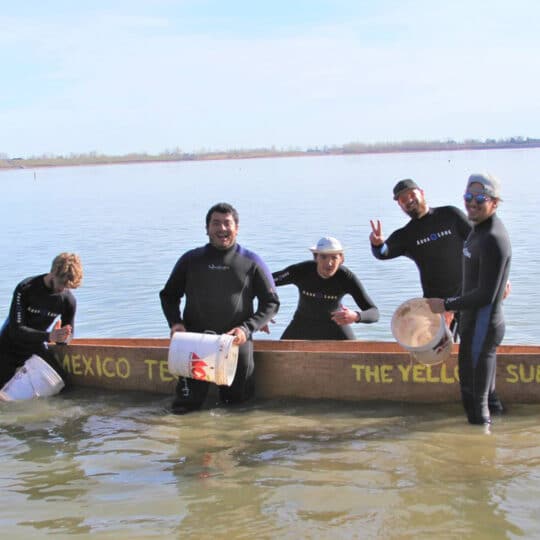 In February, the civil engineering students at New Mexico Tech reached out to Dicaperl Minerals explaining their participation in the Rocky Mountain Regional Conference concrete canoe competition. While designing their canoe, they theorized Dicaperl SOC71 (perlite ore) and Dicaperl HP 100 (perlite microsphere) could help them achieve their goal of designing a concrete canoe. Dicaperl was excited to support this creative team and supplied them with donations of the two products.
Unfortunately, like most events this year, the 2020 Rocky Mountain Regional Conference Concrete Canoe Competition was canceled. With such innovative use of perlite, we want to highlight the team for their hard work researching and designing a concrete canoe.
Rocky Mountain Regional Conference Concrete Canoe Competition
The Rocky Mountain Regional Conference Concrete Canoe Competition is one event held by the American Society of Civil Engineering. Civil engineering college students must create a concrete canoe that can compete in a race. Teams design, mix, form, and pour the canoe that follows the competition rules and regulations. The goals of this fun and challenging competition include:
Give civil engineering students an opportunity to gain hands-on, practical experience and
leadership skills by working with concrete mix designs and project management.
Build awareness of the versatility and durability of concrete.
Increase awareness of ASCE's and sponsors' commitment to civil engineering education.
Showcase civil engineering as a dynamic and innovative profession.
The New Mexico Tech Civil Engineering Concrete Canoe Team
The New Mexico Tech ASCE is a student organization for those earning their degrees in civil engineering.  The Concrete Canoe is a combined effort by the seniors in the civil engineering department and members of the ASCE club. Their canoe was going to be presented and raced at the ASCE Student Regional Competition. They created an impressive plan for their canoe, which included the use of perlite.
Perlite for a Concrete Canoe
Perlite is one of nature's most versatile and efficient minerals formed by magmatic rock, also known as volcanic glass. Over time, and during formation and cooling, water is absorbed into the raw perlite ore matrix. When heated, perlite expands in volume up to 20 times its original size. These expanded perlite particles are lightweight and insulated glass bubbles that can hold water and air. The New Mexico Tech Civil Engineering team theorized Dicaperl HP 100 and Dicaperl SOC 71 would help their concrete canoe stay afloat. Both products have dimensions that lead to good bonding between the reinforcement mesh. They hoped the use of these aggregates in the mix would lead to a density slightly less than water for optimum maneuverability.
This perlite is mined in the Socorro, New Mexico facility, which is specially processed to ensure consistency. As much quality control as possible is accomplished upstream of the expansion facilities ensuring the best possible product for our customers. The Socorro facility uses two different laser diffraction particle size analyzers to meet the proprietary specifications for the Dicaperl Microsphere ore. Once our perlite ore is shipped to one of four perlite expansion facilities strategically located across the US, the production of the finished Dicaperl Microspherse begins. Quality control tests are performed at each expansion facility to ensure these perlite microspheres meet specifications.
The Why: The HP100 product was selected because of the density of the product, and it would still qualify as aggregate and not mineral filler.
Our Socorro plant produces crude perlite ore. It is the result of controlled crushing and sizing to specified grades. The medium sizes are typically expanded into aggregate and building products. The finest sizes are most typically used in chemical and industrial filtration as well as lightweight fillers. The perlitic dome that Dicaperl has developed at Socorro is one of the premier deposits in the world. In the United States, it is surpassed in size only by the No Agua perlite deposit in northern New Mexico, where Dicaperl owns a companion mine.
The Why: The perlite ore would make up the rest of the aggregate volume. While the density of the perlite ore is significant, the NMT team was going to use admixtures to counteract the weight. The product specifications also have a favorable particle diameter range that would qualify as fines but not as a mineral filler. The gradient of the particle sizes was important for strength with aggregate interlock after it sets.
Great Job, New Mexico Tech Concrete Canoe Team!
We're sorry you weren't able to compete this year, but you should be proud of your accomplishments and innovative testing and use of perlite. We wish you the best in your next endeavors, whether you seek out other concrete canoe competitions or use your gained knowledge to start your careers.
Dicaperl is part of the Dicalite Management Group family. We have extensive mineral offerings of diatomaceous earth, perlite, and vermiculite. If you are a student-run organization like the New Mexico Tech ASCE, contact marketing@dicalite.com to see if we can support your goals.
We encourage you to explore our Product Finder. While it covers most uses of our minerals, you might just be like the New Mexico Tech team and discover something completely new!
Join Our Mailing List
Our blog offers insight and information about new and exciting uses for perlite, diatomaceous earth, and vermiculite deriving from years of research and application. From passive fire resistance to mineral depth filtration, by subscribing to our mailing list, you will receive the latest information surrounding the Dicalite, Dicaperl, and Specialty Vermiculite brands and products.