Rhyolite: Perlite's Angry Foe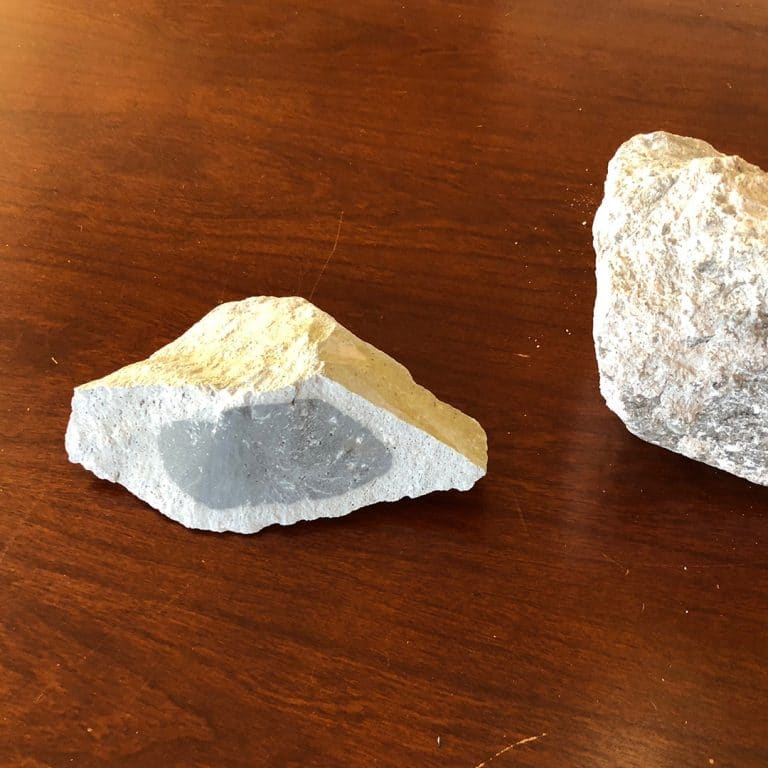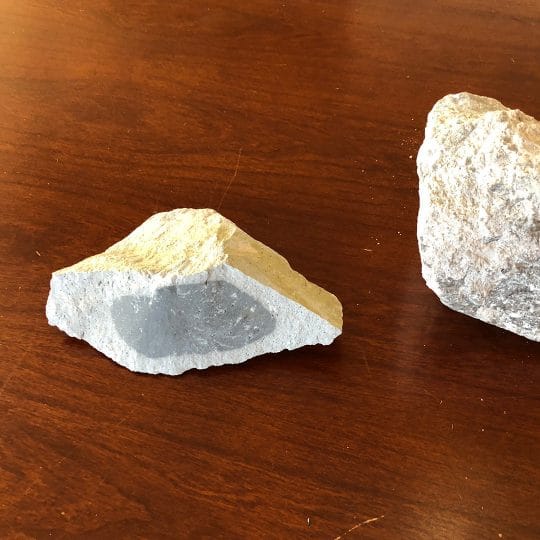 When mining raw perlite ore, we often come in contact with rhyolite, a pale fine-grained volcanic rock of granitic composition, typically porphyritic in texture. In many ways they are similar; they both have volcanic origins and high silica content. The small difference they have is a deal-breaker when it comes to what the minerals can be used for. Allan Norris, our Socorro plant manager, provided a thorough explanation of why rhyolite is a troublemaker:
The Problem with Rhyolite
Rhyolite is a very complicated issue. It does not have the moisture, like perlite, and causes problems during processing and expansion. Perlite pops like popcorn when under pressure because of the water content. Rhyolite does not.
The Mineral Formation Process
While the process isn't thoroughly understood, it is believed that during the lava flow event, some material cools slowly along the sides then breaks loose. It then flows with the remaining material, creating random occurrences of rhyolite that are hard to spot.
Perlite is formed when this lava cools quickly and fractures to allow moisture to percolate through the deposit. Because rhyolite solidified slowly, it has a denser mass.
Rhyolite in The Socorro Deposit and Facility
Due to the hardness of rhyolite at the Socorro deposit, the majority of the material ends up in the three coarsest ores we generated. When we find an area that has a significantly higher content of rhyolite, we mine it out and set it aside for processing separately, as there is still good value in the ore.
In Dicaperl's expansion facilities, the furnaces that most of the facilities use do not allow this material to drop out any longer, which results in heavier density for the final product. If the expanded material is transferred pneumatically, the unexpanded particles tend to build up on the bottom of the transfer line then come out at one time after the light particles have passed.
Our Product and Our Due Diligence
In potting soil, the heavy particles do not necessarily cause any issues. When the material is used for insulation, the high-density particles can decrease the effectiveness of the material, which is why we are so particular about the areas we mine and the quality of the product we provide.
Choose Dicalite Management Group, and Choose Perlite.
When you buy directly from us, you have an entire team behind your sale. Our sales representatives work closely with our technical services team to ensure you're receiving the right product for your application. Call us today at 866-728-3303.
Join Our Mailing List
Our blog offers insight and information about new and exciting uses for perlite, diatomaceous earth, and vermiculite deriving from years of research and application. From passive fire resistance to mineral depth filtration, by subscribing to our mailing list, you will receive the latest information surrounding the Dicalite, Dicaperl, and Specialty Vermiculite brands and products.