How to Choose the Right Microsphere Filler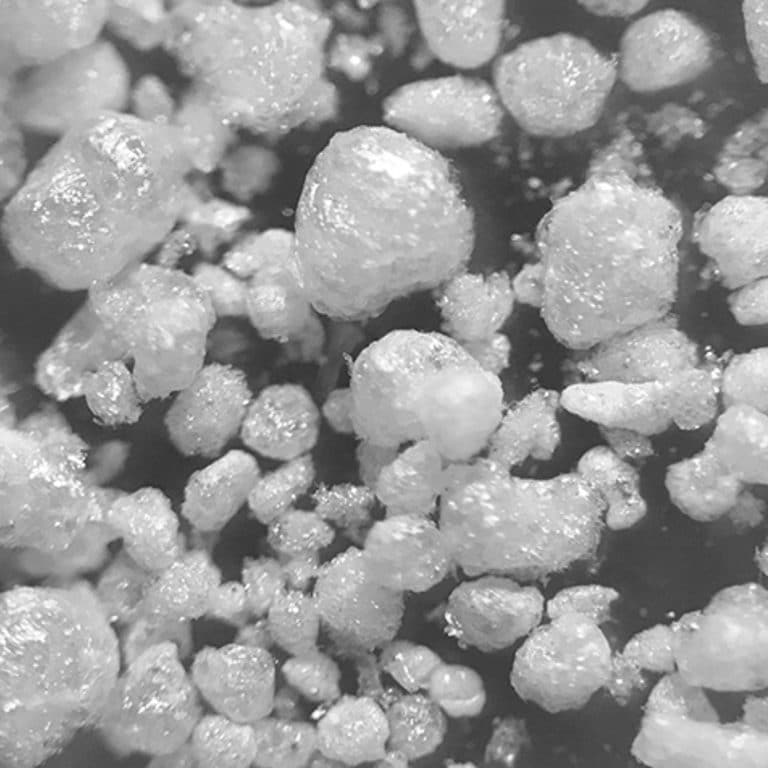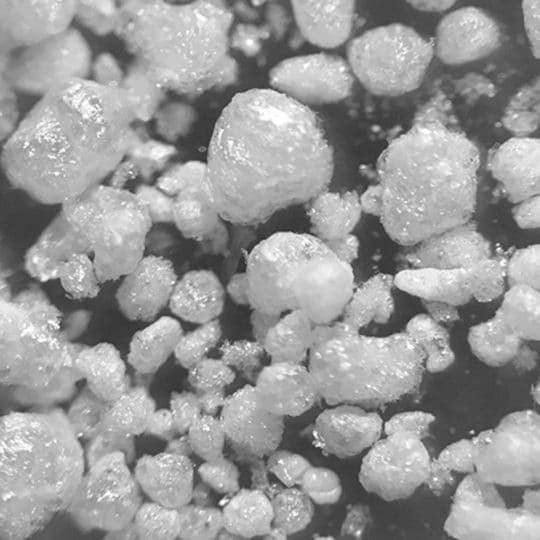 Microspheres are versatile fillers available to composites manufacturers. They are valuable because they lower product density, improve dimensional stability, increase impact strength, smooth the surface finish, increase thermal insulation, and create cost savings.
There are several microsphere products, and to the naked eye, the spheres all look similar, like a fine powder. However, all microspheres are not created equal, so choosing the correct type and matrix is integral for success in each application. In this post, we are going to analyze the following microsphere options based on application, density, and crush strength:
Perlite: amorphous volcanic glass
Ceramic: a silica-alumina ceramic alloy available in hollow or semi-hollow
Cenosphere hollow ceramic: silica-alumina ceramic alloy
Solid glass: glass
Glass bubbles: high-resistance glass, soda-lime borosilicate, and/or borosilicate glass
Polymeric: expanded and unexpanded thermoplastic microspheres encapsulating a gas (also known as TEMs)
Foam glass granulates: expanded glass
Considerations for Your Microsphere Filler
Application
The first thing to consider is your application because not all microspheres are right for every job. Keep in mind this list is not comprehensive, and there are additional applications not listed.
Perlite: water-based construction compounds, paints and coatings, asphalt and resin-based casting, patching compounds, prime paints, thermoplastics, cosmetics
Ceramic (hollow or semi-hollow): paints, coatings, repair putties, polymer concrete, cultured marble, adhesives, sealants
Cenosphere hollow ceramic: coatings, refractory materials, cementitious products, oil well slurries, patching compounds
Solid glass: reflective materials
Glass bubbles: cement for deep oil wells, explosives, lightweight materials
Polymeric: paints, coatings, repair putties, cultured marble, shoe soles, adhesives, sealants
Foam glass granulates: mortar, stucco, polymer concentrate, cultured marble
Once you determine which types of microspheres will work for your application, you can narrow down your options by comparing bulk density and crush strength.
Bulk Density
Bulk density is the mass of many particles of the material divided by the total volume they occupy. The lower the bulk density, the lighter weight the product. This is an important part of your microsphere choice because it is often relative to ease of use.
We graded each of these options on a scale of one to three (with one being low density and three having a high density), followed by the actual measurement when available. This list is organized from lowest to highest bulk density:
Perlite: 1/3; 0.085-0.15 g/cm3
Glass bubbles: 1/3
Polimeric: 2/3; 0.10-0.30 g/cm3
Foam glass granulates: 2/3; 0.17 to 0.40 g/cm3
Cenosphere hollow ceramic: 3/3; 0.35-0.45 g/cm3
Ceramic (hollow or semi-hollow): 3/3; 0.75-1.0g/cm3
Solid glass: 3/3
Crush Strength
Crush strength is the measurement of the microsphere's ability to remain intact while under pressure.
We graded each of these options on a scale of one to four (with four having the greatest crush strength and one having the lowest crush strength), followed by the actual measurement when available. This list is organized from highest to lowest crush strength:
Ceramic (hollow or semi-hollow): 4/4; 60,000 psi 400N/mm2
Solid glass: 3/4; 10,000 psi 70N/mm2
Cenosphere hollow ceramic: 2/4; gray 1,500 to 3,000 psi 10-20N/mm2; white 2,000 to 4,000 psi 14-28N/mm2
Glass bubbles: 2/4
Perlite: 1/4; 500-2,000 psi 3-14N/mm2
Foam glass granulates: 1/4; 300 psi 2N/mm2
Polymeric: N/A
Where you can find Perlite Microspheres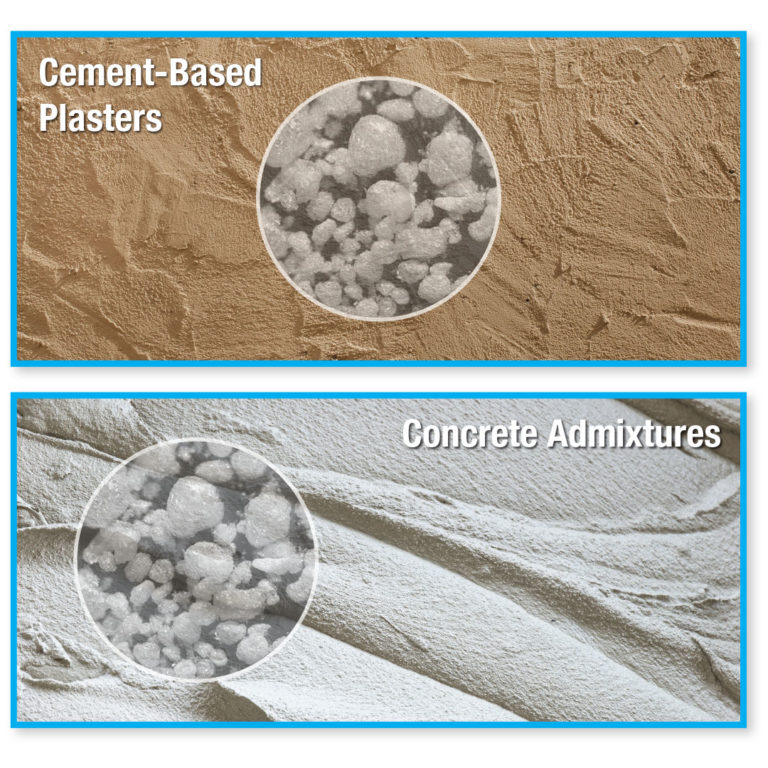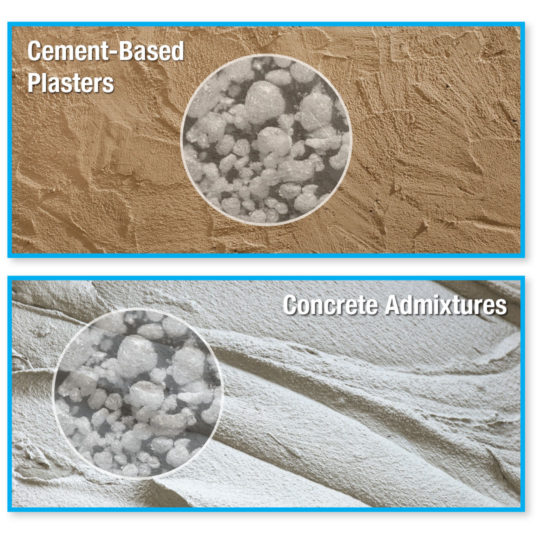 Attention concrete, construction, and masonry professionals! Perlite microspheres are revered for their insulating properties in applications like lightweight insulating concrete, cement-based plasters, and concrete admixtures. Whether you're considering perlite or other microsphere fillers in your application, visit us at Booth S13513 at the World of Concrete show January 22-25 at the Las Vegas Convention Center to learn more about perlite microspheres.
Whether you buy direct or through a distributor, one thing is clear: When you buy directly from us, you achieve greater cost savings with bulk truckload pricing. But if you're a small mom and pop shop and do not have the resources to buy in bulk, lean on Dicalite's extensive distributor network like United Mineral and Chemical, who will be at the expo with us. Call us today at 866-728-3303 to get your free sample.
Request a Free Sample of Dicalite Management Group's Perlite Microspheres.
We own and operate the most extensive perlite mining operation in North America: the Socorro perlite deposit located in New Mexico. This allows us to maintain a much higher level of quality and consistency control and ensures volume and supply for our microsphere customers. Dicaperl HP Series Perlite microspheres are available in grades ranging from 40μm to over 200μm, with or without surface coatings. Call us today at 866-728-3303 for a free sample.
Join Our Mailing List
Our blog offers insight and information about new and exciting uses for perlite, diatomaceous earth, and vermiculite deriving from years of research and application. From passive fire resistance to mineral depth filtration, by subscribing to our mailing list, you will receive the latest information surrounding the Dicalite, Dicaperl, and Specialty Vermiculite brands and products.