Perlite's Role in LEED Certification
Celebrating Energy Efficiency Day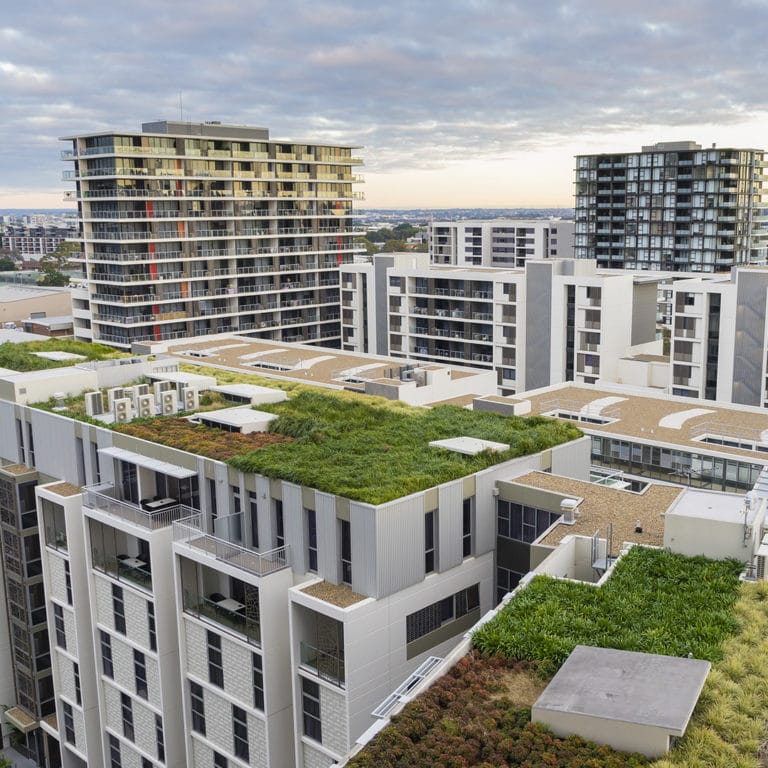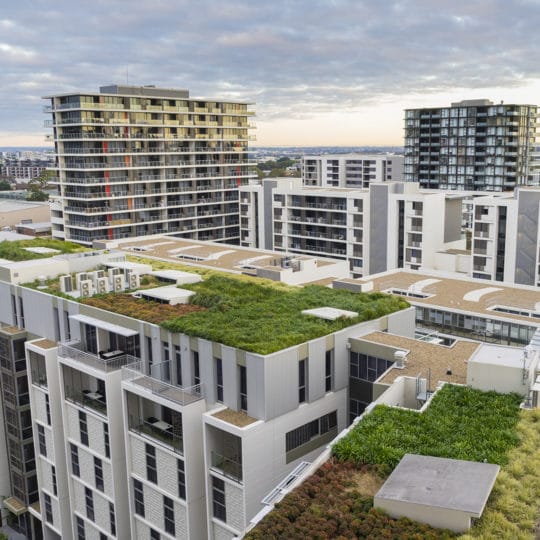 On October 2, 2019, a growing network of advocates, companies, government agencies, utilities, and others showcase the benefits of efficiency by celebrating the fourth annual Energy Efficiency Day. One measure of an organization's energy efficiency is a LEED certification, which stands for Leadership in Energy and Environmental Design. LEED certification raises awareness for the way in which buildings have an impact on people's lives, health, and the environment, and recognizes the work of professionals who improve the quality of buildings and their environmental footprint. It is the primary rating system for environmentally progressive building construction in the United States and the world over.
This accreditation program is run by the U.S. Green Building Council (USGBC) and provides independent verification of a building or neighborhood's green features, encouraging the design, construction, operations, and maintenance of resource-efficient, high-performing, healthy, cost-effective buildings. Buildings are rated based on nine categories:
Integrative process
Location and transportation
Sustainable sites
Water efficiency
Energy and atmosphere
Materials and resources
Indoor environmental quality
Innovation
Regional priority
LEED projects are responsible for diverting over 80 million tons of waste from landfills. Compared to the average commercial building, LEED Gold buildings in the General Services Administration's portfolio consume a quarter less energy and generate 34% lower greenhouse gas emissions. Sounds impressive, right? What's also impressive is that LEED-certified buildings have higher lease rates, decreased utility costs, healthier occupants, and a lower overall impact on the environment.
There are many steps that can be taken to help a building earn this certification. Today, we're going to take a look at the different ways perlite can be used to increase energy efficiency.
Perlite's Role in LEED Certification
Perlite is one of nature's most versatile and efficient minerals and is formed by molten (magmatic) rock, also known as volcanic glass. It is a natural, inorganic product that is lightweight and insulative. Perlite does not rot, support combustion, nor provide habitat for disease-ridden rodents, making perlite an incredible contributor in the construction industry. Perlite is incorporated into a variety of building materials and construction applications that serve to stretch and conserve resources.
Expanded perlite has many attributes that can be applied to earning points toward the LEED rating system:
It is produced without the use of harmful chemicals, and will not off-gas or leach poisons into the environment (as will other construction materials commonly in use).
Perlite reduces the weight of construction materials and products, which lightens the overall structural requirements of the buildings they are used in.
Particles of perlite consist of glass bubbles of trapped air which act as millions of tiny insulators. These enable perlite to be used both as a shield against excess heat gain and as an envelope to help store heat inside from leaking out.
Landscapers use perlite in lightweight growing mixes for roof-top plantings and raised containers. Planters containing perlite growing media smooth out rain events by storing water temporarily and releasing it slowly to plant roots and storm drains.
Stormwater filtration systems use perlite to reduce contaminants and suspended solids from reaching local waterways and sewer systems.
Choose Perlite. Choose Dicalite.
Every company can strive to be more energy efficient; our planet deserves it. If you're ready to do your part in honor of Energy Efficiency Day, call us. We know just how to utilize minerals, like perlite, to support the cause. Our knowledgeable sales reps are standing by, ready to answer your questions and provide you with a free sample. Call us at 866-728-3303 today.
Join Our Mailing List
Our blog offers insight and information about new and exciting uses for perlite, diatomaceous earth, and vermiculite deriving from years of research and application. From passive fire resistance to mineral depth filtration, by subscribing to our mailing list, you will receive the latest information surrounding the Dicalite, Dicaperl, and Specialty Vermiculite brands and products.