The Importance of Mineral Feed Additives on the Farm
Celebrating National Farmers Day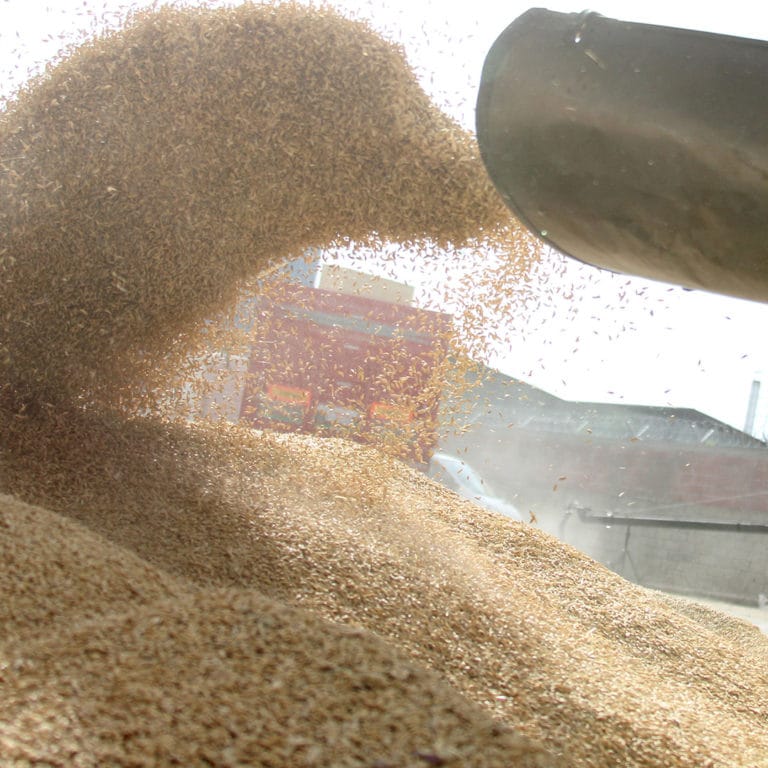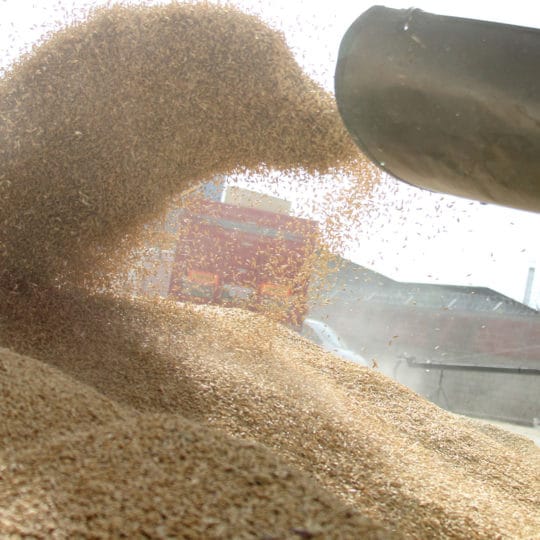 Earlier this week, many people across the United States celebrated National Farmers Day, a day designated to offer much-deserved praise to the hard-working farmers across the nation. In the midst of harvest-season, the day pays tribute to the men, women, and family who put food in the grocery stores and on our tables every day. We had reason to celebrate, too. Diatomaceous earth and vermiculite are some of the top mineral feed additives on the market.
Using Diatomaceous Earth as a Mineral Feed Additive
Diatomaceous earth, also known as diatomite and DE, is the naturally occurring fossilized remains of diatoms—single-celled aquatic algae. It is a near-pure sedimentary deposit consisting almost entirely of silica. It is known for its:
Low density
High porosity
High surface area
Abrasiveness
Insulating properties
Chemically inert
Absorptive capacity
High brightness
Natural silica content
Diatomaceous Earth improves the flowability and mixability of animal feed. In a silo, wet grain, corn, and other types of feed will often stick together in clumps; adding diatomaceous earth helps to dry it out, break it up, and keep it from sticking in the silo.
High Standards
Dicalite Management Group's natural diatomaceous earth is sourced from Basalt, Nevada, dried and sized without further processing. Dicalite's natural diatomaceous earth complies with U.S. Food and Drug Administration (FDA) and exceeds requirements set forth by the Food Chemicals Code (FCC). It even meets the Organic Materials Review Institute (OMRI) standards as a registered and approved Livestock Ingredient so you can feel confident you are making the best decision for all stakeholders. Dicalite's industry-leading SA3 product exhibits industry-leading heavy metals content with arsenic and fluorine levels well below the industry standards and competitor products. Animal Feed Anti-Caking In addition to its anti-caking properties, diatomaceous earth has proven to be an effective nutrient catalyst for success in planting and animal feedings.
Quality Control
As a pelleting aid, diatomaceous earth helps with the formation and the quality of pellets. It can be mixed in to lubricate grains that are being prepared into pellets, allowing them to slide easily through the die plate. The final product is a better pellet because it remains stuck together during transport and feeding.
Using Verxite (Vermiculite) as a Mineral Feed Additive
Do you want to improve your livestocks' health while increasing your ROI? Mineral feed additives, like Verxite (a highly-purified form of vermiculite which is a mica-like mineral) add nutritional value to feed and increase the shelf-life of products, providing a financially smart solution for farmers. Plus, you'll be comfortable knowing your animals' feed is enhanced by minerals that are certified FDA-approved. Verxite is a highly purified vermiculite hydrobiotite mineral that is thermally expanded to form lightweight granules with high internal porosity. It acts as a catalyst in animal feed, soaking up a range of essential nutrients and deliver them slowly to animals.
Verxite offers numerous benefits to farmers and agronomists:
Highly absorbent
All mineral (inorganic)
Excellent dispersant
Anti-caking agent
Long shelf life
Bulking agent
Pelletizing aid
Effective carrier
4 Things to Consider When Choosing an Animal Feed Additive
What will your customers think? As a business professional, your first thought should always be your customer. What will they think about the additives you use? You should feel proud of the product you choose, so proud that you are willing to be transparent about what and why you've chosen it.
Are there regulations? If you are producing your meat for commercial purposes, there are regulations you need to follow. Stay up to date on all the latest rules to make sure the additive you are using is acceptable.
What (or who) are you using it for? The nutrition needs of poultry differ from those of beef, which means not all additives are created equal across the farm.
Would you prefer a natural product or an artificial one? You have options that range from straight-from-the-earth to formed-in-a-laboratory. Does it matter to you where the additive you use comes from?
Choose Dicalite for Your Mineral Feed Additives.
The experts at Dicalite Management Group know the ins and outs of using diatomaceous earth, vermiculite, and perlite on the farm. Call us today at 866-728-3303 to request a free sample and speak with our knowledgable team.
Join Our Mailing List
Our blog offers insight and information about new and exciting uses for perlite, diatomaceous earth, and vermiculite deriving from years of research and application. From passive fire resistance to mineral depth filtration, by subscribing to our mailing list, you will receive the latest information surrounding the Dicalite, Dicaperl, and Specialty Vermiculite brands and products.