Everything You Need to Know about Animal Feed Contaminants
And Your Animal Feed Additive Options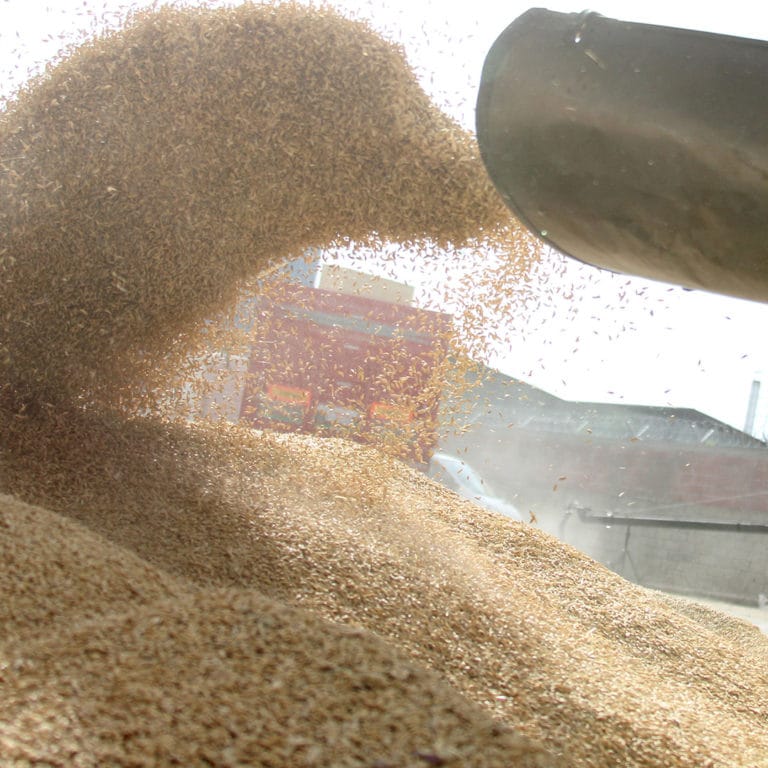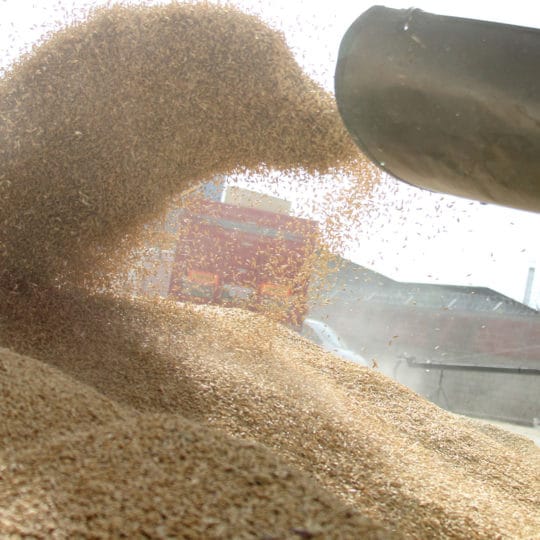 "You are what you eat eats." It's a theory many nutritionists, doctors, health-conscious individuals, farmers, and members of the animal feed industry believe is a key to good health. That means it's important your livestock is fed a healthy diet. There are many things that can be done to improve the health of food, like using animal feed additives. However, not all feed additives are created equal, and some animal feed contaminants can cause quality issues and harm to the animals. Today, we're going to take a look at animal feed contaminants, specifically the risks and benefits of trace metals.
Animal Feed Contaminants
Contaminants can be caused by physical, chemical, and biological disruptions:
Physical
Foreign material like dirt, rocks, glass
Metal from equipment
Wood from broken pallets
Chemical
Mycotoxins, which are fungi naturally formed within grains
Pesticides
Industrial contaminants
Heavy metals
Medicated feed additives that are improperly used
Too much or too little nutrients
Dioxins
Biological
Mad cow disease
Pathogenic enteric microbes
Trace Metals in Animal Feed
There are risks and benefits of heavy metals/trace minerals that can be found in animal feed enhanced by animal feed additives. Trace elements (or trace metals) are minerals present in living tissues in small amounts.
Essential: copper, zinc, cobalt, chromium, manganese, selenium, iron (ferrous)
Nonessential: barium, aluminum, lithium, and zirconium.
Less Toxic: aluminum and tin.
Highly Toxic: arsenic, cadmium, lead, and mercury.
Even essential nutrients become toxic when fed in excess of the animal's requirement, so it is important to know exactly what's in your animal's feed and additive.
The highly toxic elements are frequently found in other items around a farm or manufacturing plant, like insecticides, fungicides, batteries, fertilizers, and gasoline additives. Toxic heavy metals should be closely monitored by the supplier to ensure the potential hazard is controlled.
Why Choose Diatomaceous Earth as an Animal Feed Additive
Choosing the right animal feed additives is just as important as deciding what to feed your livestock because they can help make the animals healthier. Diatomaceous earth is a near-pure sedimentary deposit consisting almost entirely of silica. Natural diatomaceous earth is registered for use as an inert carrier or anti-caking agent for animal feed. Acting as a support and carrier, it generally serves to maximize a catalyst's surface area and activity.
Dicalite's SA-3 is a natural diatomaceous earth product sourced from our Basalt, Nevada facility and is dried and sized without further processing. Dicalite's diatomaceous earth complies with U.S. Food and Drug Administration (FDA) and exceeds requirements set forth by the Food Chemicals Code (FCC). It even meets the Organic Materials Review Institute (OMRI) standards so you can feel confident you are making the best decision for your animals and your customers. Also, our 4AFA (Animal Feed Additive) meets the USDA requirements for diatomaceous earth when applied according to regulations for animal feed applications.
Dicalite's Diatomaceous Earth Trace Mineral Contaminants
SA-3 exhibits industry-leading heavy metals content with its arsenic and fluorine levels well below the industry requirements and competitors. Trace mineral content found in our natural diatomaceous earth is at minimum two- to five-times lower than FCC and FDA requirements.
Arsenic
FCC Maximum: 10 ppm
FDA Maximum: 20 ppm
Dicalite's Diatomaceous Earth: <0.05 ppm
Lead
FCC Maximum: 10 ppm
FDA Maximum: 25 ppm
Dicalite's Diatomaceous Earth: Not detected
Loss on Drying
FCC Maximum: 10%
FDA Maximum: N/A
Dicalite's Diatomaceous Earth: <3%
Loss on Ignition
FCC Maximum: 7% max on dry basis
FDA Maximum: N/A
Dicalite's Diatomaceous Earth: <4%
Fluorine
FCC Maximum: N/A
FDA Maximum: 600 ppm
Dicalite's Diatomaceous Earth: 168-177 ppm
Crystalline Silica
OSHA: 1% maximum
Dicalite's Diatomaceous Earth: <1%
Another Mineral Animal Feed Additive Option: Vermiculite
Vermiculite is a hydrated magnesium aluminum sheet silicate mineral closely related to mica. It acts as a catalyst in animal feed, soaking up a range of essential nutrients and delivering them slowly to animals. Vermiculite is also used as a blending agent to retain free-flowing characteristics in a feed mix, as a bulking agent to control caloric intake, and in dog food to increase regularity and control fecal odor.
Specialty Vermiculite offers Verxite as an animal feed additive option. Verxite is a highly purified vermiculite hydrobiotite mineral, thermally expanded to form lightweight granules with high internal porosity. It has a long shelf life, high capacity, and also improves distribution.
The AFIA Purchasing & Ingriendent Supplier Conference
Like many other industry professionals, Dicalite Management Group was planning to attend the AFIA Purchasing & Ingriendent Supplier Conference. Understandably, it has been canceled in light of the coronavirus outbreak. We would still like to take a moment to acknowledge the benefit of this conference and encourage businesses in the animal feed sector to join us at the AFIA's 2021 PISC that's scheduled for March 9th through 11th, 2021 in Orlando, Florida.
PISC offers timely information by providing tools to help you conduct your business better, bringing together the buyers and sellers of feed and pet food ingredients for face-to-face opportunities.
It benefits all feed, ingredient, and pet food professionals so anyone interested in the current state of the animal feed industry should attend.
PISC helps identify the tools need to drive your business, providing market analysis, perspectives on the animal feed industry, hot topics, and a host of other valuable information.
The Importance of AFIA: American Feed Industry Association
AFIA is the world's largest organization devoted exclusively to representing the business, legislative, and regulatory interests of the animal feed industry and its suppliers. Members include more than 520 domestic and international companies and state, regional, and national associations. Member-companies are livestock feed and pet food manufacturers, integrators, pharmaceutical companies, ingredient suppliers, equipment manufacturers, and companies that supply other products, services, and supplies to feed manufacturers.
Choose Dicalite for Your Mineral Feed Additive Needs
Our sales and technical services teams work closely together to make sure you are getting the right product for your animal feed additive. Call us today at 866-728-3303 to learn more about our mineral offerings and request your free sample.
Join Our Mailing List
Our blog offers insight and information about new and exciting uses for perlite, diatomaceous earth, and vermiculite deriving from years of research and application. From passive fire resistance to mineral depth filtration, by subscribing to our mailing list, you will receive the latest information surrounding the Dicalite, Dicaperl, and Specialty Vermiculite brands and products.