PPG Adds Fire Resistance to the World's Largest Airport Terminal
How MicroLite Can Make Paints and Coatings Fire Resistant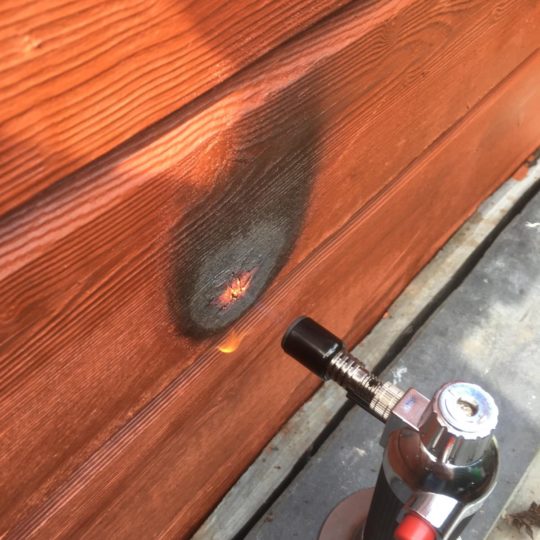 An exciting construction project is complete at the new Beijing Daxing International Airport terminal building, which is now the largest in the world at 7.5 million square feet. PPG, a global supplier of paints, coatings, optical products, and specialty materials, announced that the terminal's interior and exterior coatings are enhanced for protection, safety, and sustainability. Four PPG products were used on main structural steel and other metal components. One of the products, STEELGUARD, was used to impart fire resistance to essential structural components.
PPG STEELGUARD FM 550 thin-film is an intumescent coating designed for use on I-section beams, columns and other open steel profiles. STEELGUARD (701 and 801) coatings are used to protect and extend the stability of steel-framed structures in the event of a fire and prevent collapse for the specified time periods. This important product provides additional time for building occupants to escape the danger and also gives firefighters a longer period of time to save the building.
In honor of PPG's innovative use of STEELGUARD to improve the safety of the Beijing Daxing International Airport terminal building, we are going to take a closer look at your choices for adding fire resistance to aqueous paint and coating systems with a focus on MicroLite vermiculite dispersions.
Your Choices for Fire Resistance in Aqueous Paint and Coating Systems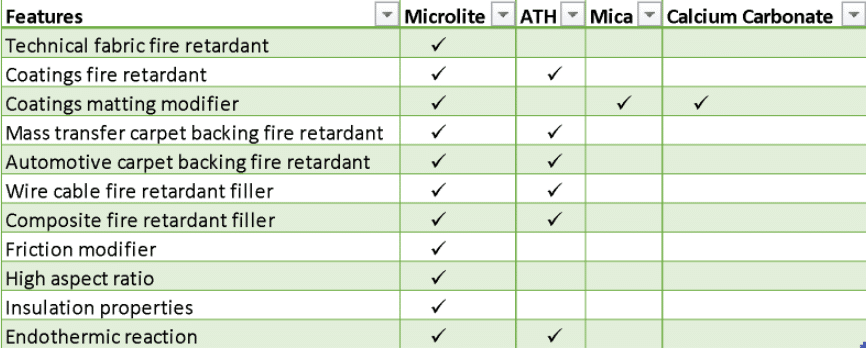 Alumina Trihydrate
Alumina Trihydrate Al(OH)3 is sourced from the mineral gibbsite. It is used as a flame retardant and smoke suppressant filler in polymers, like rubber products and carpet backing. It decomposes at 356°F (180°C) and is suitable for the following applications:
Coatings fire retardant
Mass transfer carpet backing fire retardant
Automotive carpet backing fire retardant
Composite fire retardant filler
Endothermic reaction
MicroLite is also used as a functional filler to impart fire resistance to aqueous paint and coating systems and other items. It is a chemically inert, highly refined vermiculite, chemically exfoliated as a colloidal aqueous solution or as a spray-dried powder. It is suitable for a wide variety of applications and functions as:
Technical fabric fire retardant
Coatings fire retardant
Coatings matting modifier
Mass transfer carpet backing fire retardant
Automotive carpet backing fire retardant
Composite fire retardant filler
Friction modifier
High aspect ratio
Insulation
Endothermic reaction
MicroLite Vermiculite Dispersions as a Fire-Resistant Functional Filler
MicroLite Features
MicroLite is a hydrous phyllosilicate mineral: (Mg,Fe2,Fe3) 3(Al,Si)4 (OH2).4H20
Properties include:
Non-Hazardous
REACH exempt
Inert
Inorganic
Low SG 2.4-2.7 when expanded
Lower bulk density 70kg -110kg/Mt in its expanded state
Low Mohs hardness
High-temperature resistance up to 1400c
High aspect ratio platelets up to 20,000/1
Dv50 circa 30 microns
MicroLite Functional Fillers for Fire Resistance in Aqueous Paint and Coating Systems
Specialty Vermiculite is currently performing research that shows MicroLite can be used as a functional filler in aqueous paint and coatings systems to impart fire resistance. It is proving to be an impressive alternative to traditional products such as Mica Powder, Calcium Carbonate, and ATH. The potentials are numerous, helping paint manufacturers, formulators, and distributors provide fire-resistant products for their customers.
Additional Vermiculite Fire Protection Applications
Vermiculite is a highly regarded product within its industry and has been used as a fire-retardant surface coating for over 20 years. It is used to impart a high degree of fire protection to many products in a variety of industries. Its low density and impressive insulation properties make it useful in:
Building boards
Fire door cores
Encased ductwork
Steel building elements
Gypsum plasterboard
Cementitious spray
Fireproof fabrics
Thermal textiles
And more
The easy application and proprietary binders allow for direct application on fabrics and other industrial materials to provide a fire-rated material.
An impressive application: MicroLite can be used as a coating on a fiberglass mat. Even with temperatures immediately increasing above 1800°F, flames will not break through the MicroLite-coated fiberglass mat. The protection of the Microlite coating is clear as the back thermocouple stays well below 1100°F after 90 seconds of continuous burning. The Vermiculite Association explains, "Exfoliated vermiculite is very efficient at retaining moisture, and in the event of a fire, this turns to steam which has a cooling effect on the steel substrate and thus delays its temperature rise."
American Coatings Show: Hope to See You Soon!
The American Coatings Show brings industry professionals together to expand their knowledge of the latest technology trends for the coatings industry. Attendees sharpen their skills at pre-conference tutorials, gain valuable information at in-depth conference sessions, and network with peers. Dicalite Management Group was attending to share information about MicroLite's innovative use as a functional filler in aqueous paint and coating systems to impart fire resistance.
Like many conferences, it was postponed. They are working to secure dates to reschedule the show at the same venue in Indianapolis later in 2020. The new dates for the event will be announced as soon as arrangements can be made.
This conference is by AC Media in collaboration with American Coatings Association and Vincentz Network.
Request Your Free Sample of MicroLite Vermiculite Dispersions
Specialty Vermiculite's MicroLite is available as both a free-flowing dry powder and as aqueous colloidal dispersions. Applications go beyond adding fire-resistance to products, including enhancing the scalability of gaskets; improving the gas and moisture properties of BOPP, BOPET, Nylon, and PE packaging films; preventing varying and abrasion of glass fibers; and acting as a barrier coating on films. Dicalite Management Group' knowledgable team is standing by, ready to help you discover how MicroLite vermiculite dispersions can be used to improve your products. Call us today at 866-728-3303, option 2, to learn more and request your free sample.
Join Our Mailing List
Our blog offers insight and information about new and exciting uses for perlite, diatomaceous earth, and vermiculite deriving from years of research and application. From passive fire resistance to mineral depth filtration, by subscribing to our mailing list, you will receive the latest information surrounding the Dicalite, Dicaperl, and Specialty Vermiculite brands and products.